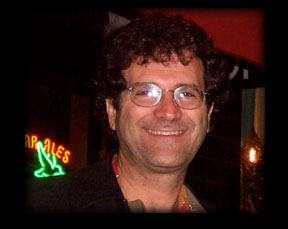 Hello, my name is Rick Streitfeld. I started Art Windows Custom Stained and Beveled Glass in 1996 and have been in the arts and optical glass industry for over 35 years. I enjoy meeting new clients who know and appreciate the value of art glass, and I look forward to meeting you and working on your project. My primary concern in every commission I work on, is the end result and how satisfied you are with both the art window(s) and the service. I make every effort to keep in contact with you during the entire process. You'll have my studio number, and my cell phone to call with any questions you may have. Often times, I'll send you photos of the glass cut out, bevels in process, etc, and I will always send a photo of the finished window prior to delivery or shipping. It's as important to me that you are happy with what you are getting, as I'm sure it is for you!
In designing leaded glass windows, special attention is paid not only to the artistic placement of each type of glass, but also to insuring quality craftsmanship. I'll offer you everything from traditional beveled windows to very unusual creations depending on the needs of your project. It always amazes me how sometimes when I throw in an extra design that is really different than what we discussed on our first visit, it turns out the be the one that people end up choosing.
After years of exploring various techniques, I now use the very best process to create a secure seal and a stable window. Leaded windows are made to last for many years before restoration may be needed. I strive to build to these highest standards, while constantly integrating new techniques that I discover over the years.
In addition, I use a wide spectrum of color, unique textures and the highest quality glass in the design of my windows. Although I enjoy building every window from start to finish, I often times work together with my fine craftsmen to complete the building process more efficiently. Cutting my own glass for the most detailed color windows are still of utmost important to me. This allows me to make the artistic choices necessary to create a window which stands out from the rest. Over the years, I have insisted on working with some of the finest glass available to artists around the world. Kokomo Glass, one of my favorites for textures and color, is one of many manufacturers I work with frequently. Unique hand blown Rondels are highlighted in many of my abstract windows. Another manufacturer, Bullseye Glass, also has quite a selection of interesting glass which you will see in many of my leaded windows. German New Antique bevels are some of my favorite. Custom hand made here in Southern California, I love to at least show my clients the difference and let them choose. American Bevels, Inc offer a very high quality bevel, featuring 1/4" thick glass and are used in many of my windows. I take great pride in my work here and never tire of seeing the light shine through a new art window. I look forward to each new art creation and the excitement and joy it brings to our clients lives.
Art Windows ships across the United States and all windows are custom crated and fully insured to your door.
Call now to schedule an appointment or to answer any questions you may have.
You can subscribe to our photo email list to keep in touch!
Art Windows Studio 714.842.8979